Bishop Tim Sloan, Senior Pastor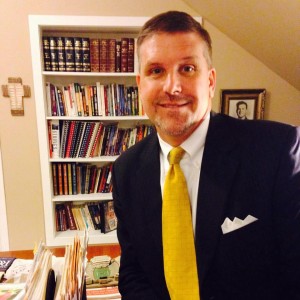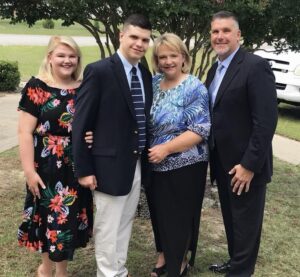 ABOUT OUR PASTOR & HIS FAMILY
Senior Pastor, Tim Sloan, was born in Greer, South Carolina. He graduated from Airport High school, West Columbia, SC. Tim was a student at Tomlinson Bible College, Cleveland, Tennessee. He is a graduate of Beacon University Institute of Ministry, Columbus, Georgia where he received both his bachelor's and master's degree of theology.
In 1999, he was licensed and called to serve as pastor of Victory Fellowship Church. In 2012, he was ordained as Bishop through the Church of God of Prophecy. Tim brings to the pulpit a solid foundation in the Word of God. Using life experiences and observations, he delivers a Biblically based message which God uses to bring new hope and changed lives to those ready to receive it.
Tim is married to Tracy Bouknight Sloan and has two children, Rossi Elizabeth and Nicolas. Their family has a genuine love for God and for others. God has placed a special calling upon Tracy in teaching children about the love of God. Tracy has over 20 years experience in Children's ministry. Tim and Tracy would love to have you visit them at Victory Fellowship Church and experience the love.