"I am crucified with Christ: nevertheless I live; yet not I, but Christ liveth in me:
and the life which I now live in the flesh I live by the faith of the Son of God,
who loved me, and gave himself for me." (
Galatians 2:20)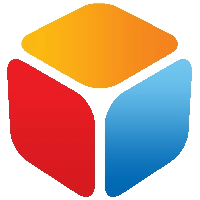 At Victory Fellowship, we believe that the Bible is the true Word of God, inspired by the Holy Spirit. Our ministries emphasize evangelism, outreach, discipleship, service, worship and stewardship. Victory Fellowship Church is a ministry of the Church of God of Prophecy. Our hope at VFC is that you would become CONNECTed to God and to others, that we would EQUIP you through God's word, and that you would then SERVE God and your community. Whatever your age or stage of life, we hope you'll find a home here at VFC. After your first visit, you will no longer be considered a visitor, but a part of the Victory Fellowship Church family.
Join us on Facebook.
You can watch the latest sermons right here, on Facebook, or on Youtube!
Mid-Week Lift Bible Study

We invite you to explore our website!
If VFC is already your home, we welcome you to our online community.