Bishop Tim Sloan, Senior Pastor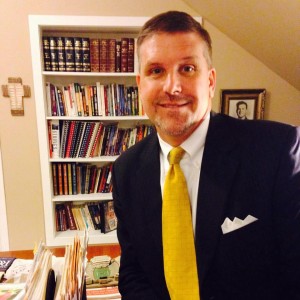 Pastor Tim is a loving, compassionate, encouraging, and dedicated pastor, who loves the Lord and building the Kingdom of God as well as seeing lost souls saved.
Welcome!
I welcome you to the Victory Fellowship Church website. What people usually notice first about us is the love that we show to all. My prayer is that you will experience the love of Christ every time you walk through our doors. Our mission statement is Connect, Equip, & Serve. My hope at VFC is that you would become CONNECTed to God and to others, that we would EQUIP you through God's word, and that you would then SERVE God and your community. We welcome people of all backgrounds to our church. I invite you to worship with us this Sunday! In the meantime, you'll find everything you need right here to get connected to VFC. Enjoy, and please contact us if you have any questions.
I look forward to meeting you! Until then, may God continue to bless you!
Bishop Tim Sloan
Senior Pastor
"A leader knows the way, shows the way, and goes the way."
ABOUT OUR PASTOR & HIS FAMILY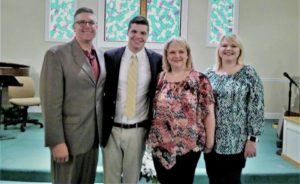 Senior Pastor, Tim Sloan, was born in Greer, South Carolina. He graduated from Airport High school, West Columbia, SC. Tim was a student at Tomlinson Bible College, Cleveland, Tennessee. He is a graduate of Beacon University Institute of Ministry, Columbus, Georgia where he received both his bachelor's and master's degree of theology.
In 1999, he was licensed and called to serve as pastor of Victory Fellowship Church. In 2012, he was ordained as Bishop through the Church of God of Prophecy. Tim brings to the pulpit a solid foundation in the Word of God. Using life experiences and observations, he delivers a Biblically based message which God uses to bring new hope and changed lives to those ready to receive it.
Tim is married to Tracy Bouknight Sloan and has two children, Rossi Elizabeth and Nicolas. Their family has a genuine love for God and for others. God has placed a special calling upon Tracy in teaching children about the love of God. Tracy has over 20 years experience in Children's ministry. Rossi Elizabeth has a passion and love for children. She is a graduate from the University of South Carolina with a Bachelor of Arts in Elementary Education. Tim and Tracy would love to have you visit them at Victory Fellowship Church and experience the love.