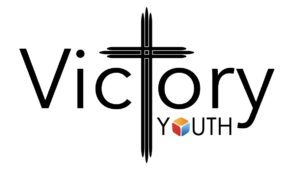 Victory Youth has a blast eating and learning together! Their teachers are fully dedicated to ensuring that our youth has a great time as well as teaching them about Jesus!
VICTORY YOUTH TEAM
Campbell & Morgan Clarkson
Victory Youth Class is held every Wednesday Night at 6:30pm in the T.A.G. House.
If you would like for your teen to be a part of Victory Youth you can register them by filling out the form below!
We would love to have you!
Interested in sending your teen to a SUMMER CAMP? Consider ours!